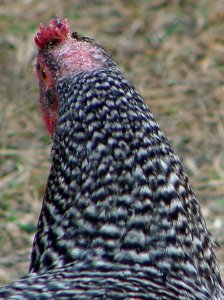 The result of too many roosters
Roosters tend to hang on to the hens' combs and the feathers on their heads. We currently have too many roosters, so this poor pullet is looking a little plucked.
Teenagers probably wouldn't want so many boyfriends, if it meant they'd end up bald like this.
Roosters for sale!