The other day Wayne at
Niches
caught a cicada emerging and
photographed it
.
We used to find the shells (exoskeletons) everywhere as kids, but I hadn't found many lately. So after saying that publicly, of course I immediately started finding them everywhere.
I had told Wayne that we used to wear them around like brooches when we were little. I made my husband demonstrate:
Wayne is about four hours east of us, but at almost the same latitude, so why are his
Bottlebrush Buckeyes
(
Aesculus parviflora
) blooming so much earlier than ours? Blog-scooper!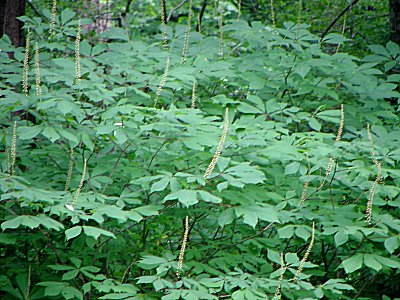 Not yet blooming.