A
Japanese
Beetle
(
Popillia japonica
). Bad news. Alien invader, rose-chomper, crabapple defoliator. Off with them to a bucket of soapy water. Die, die, die!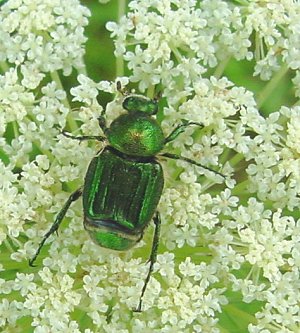 Not a Japanese beetle: an
Emerald Flower Beetle
or
Emerald Flower Scarab
(
Trichiotinus lunulatus
).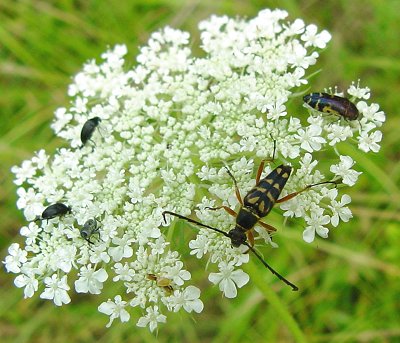 Yo, bug party at the Queen Anne's Lace. (Be there or quadratus estó?)
A big thanks to
Thingfish23
for the Emerald Flower Scarab ID!
No, I never took Latin, feel free to correct me.