A Red Admiral butterfly (
Vanessa atalanta
) was attracted to some moisture on a cardboard box. I believe he was newly emerged, since he looked nearly perfect and wasn't too afraid of me.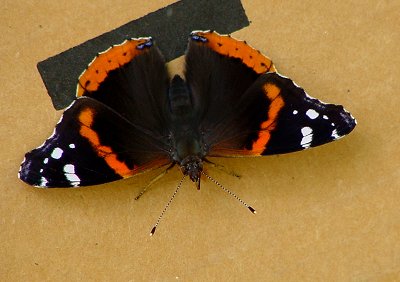 His close-up.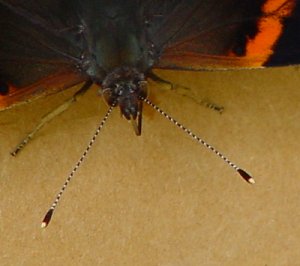 He seemed very thirsty.
I had an idea.
I dipped my finger into a puddle then snuck up slowly.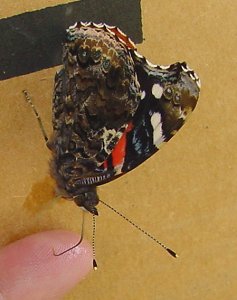 Ta-da!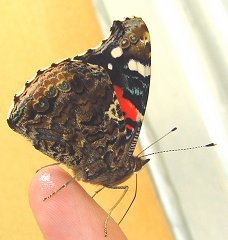 His feet were very sticky. This really tickles.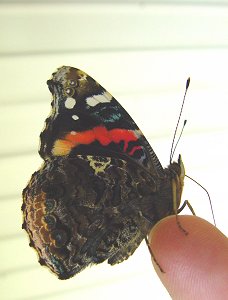 I taught my husband how to do it too.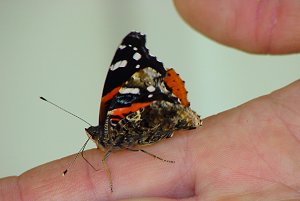 The admiral sunbathed for a moment before he left.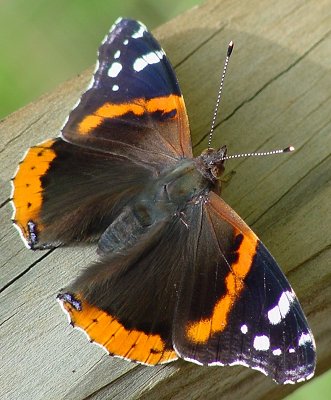 Red Admirals are common and widespread: Guatemala north through Mexico and the United States to northern Canada; Hawaii, some Caribbean Islands, New Zealand, Europe, Northern Africa, the Middle East and Asia! I imagine that they do so well because the caterpillar's food plant is the nettle.
More info
here
,
here
, and
here
.