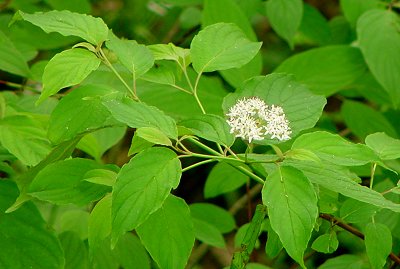 I believe that this is one of the Viburnums, probably
Viburnum prunifolium
a.k.a. Blackhaw. (The blooms are from a couple of weeks ago.)
Edited to add: So, not a Viburnum! I'm a rank tree-identification amateur and got it wrong. Thanks so much to the Ontario Wanderer who pointed out that this is actually a type of Dogwood. (I'm thinking it's a Silky Dogwood (Cornus amomum), but the ID requires more examination of the tree than I have time for this morning so will have to look over the weekend.
Edited for a second time to add: My husband had to call to tell me, "I told you that was a dogwood!" Now that I think about it, he did. I just wasn't paying attention to him. (He would say, "as usual".)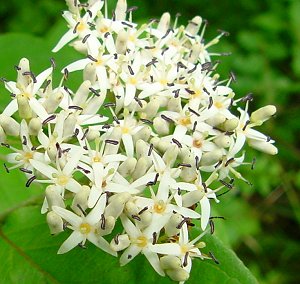 The flowers up close.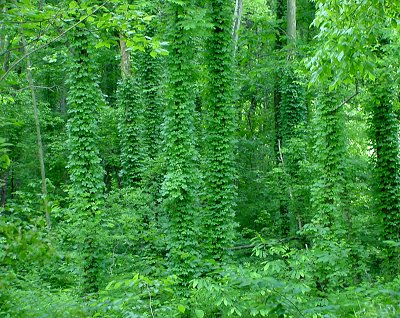 Virginia Creeper
(
Parthenocissus quinquefolia
) tries to take over the world.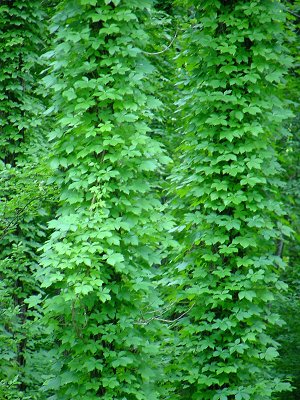 Often mistaken for Poison Ivy (which has three leaves instead of five).
Some tree links:
Trees of Alabama and the Southeast
100 Trees of Alabama
Some southeastern U.S. trees and woody plants
(Takes a while to load even with zippy DSL. They have
other regions
too.)
Key to the Gymnosperms of the Southeastern U.S.