Virginia bluebells (Mertensia virginica) are one of the first wildflowers to bloom in this area.
The leaves appear first, then spread open to reveal the buds.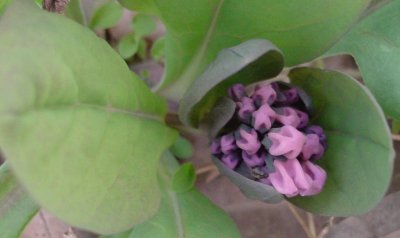 The stalk gets longer, and soon the buds are too heavy to stand up straight.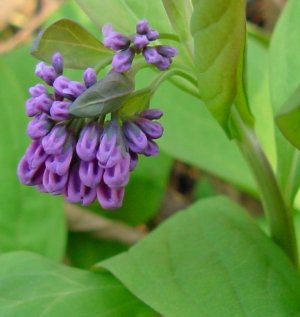 Bud color goes from pink to purple, then the blue flower opens. When it fades, it will turn pink again.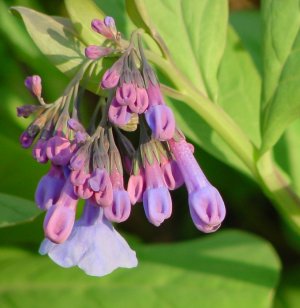 Every now and then there will be a flower that is pink or white instead of blue. None in this bunch so far.
A stalk with several open flowers.
Among friends.