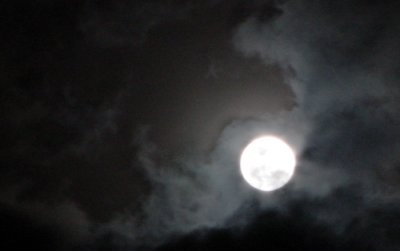 "Wow," said some rich person who happened upon this blog via strange googling, "if she had that fancy $8000 Canon digital camera, I'll bet her photos of the moon would look a lot better."
The anonymous rich person, in a display of uncharacteristic generosity, ordered the camera straightaway and had it sent to the poor blogger.
There was much rejoicing.
And then I woke up.