We got our chicks!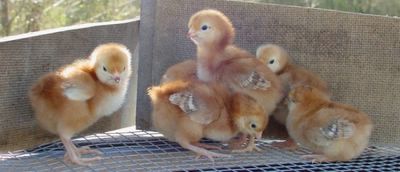 Rhode Island Reds
- we ordered these for someone else, but will probably foster them until they get a little bigger.
Cuckoo Marans
- They seem to look a lot like Dominiques. But the eggs they lay are very dark brown. "Marans" is both the singular and the plural name.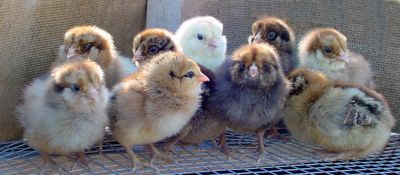 Ameraucanas
- Actually "Easter Egger" chickens. They all look different because they are bred for egg laying color (blue and green) instead of looks.
Cute huh?
Click the links above to see what they'll look like when they're older.