Chickens can be particular about where they lay their eggs.
The first nest boxes we tried were stackable platic crates with holes in the sides.
The chickens hated them. Wouldn't touch them with a ten foot pole.
We heard that a cat litter box with a top worked well, and they do love that. But they are neither cheap nor stackable. Well,
one
is cheap. Six or eight are not.
So my husband installed a 6-holer that he built from scrap wood.
They use it grudgingly. Their two favorite spots are still a) between the 6-holer and the wall on the right, and b) the cat litter box.
The 6-holer has a preferred seating arrangement. Bottom row is best overall, and first choice is always bottom right. (We placed golf balls in all the nest spots, to convince them that it's ok to lay an egg there, but most days they're not buying it.)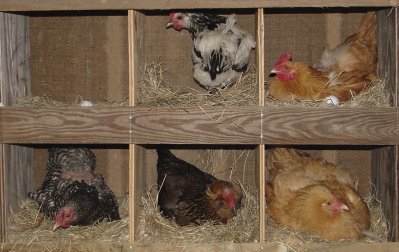 1: Lakenvelder arrives to find all the good nest boxes already taken.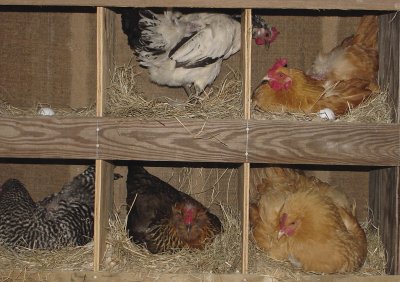 2: I like your spot so much better than mine.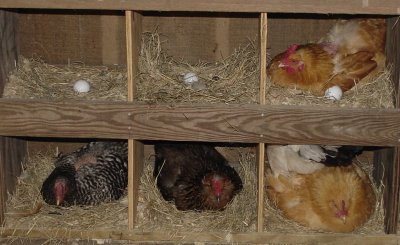 3: Lakenvelder leaves? No. Look closely at the bottom right. A Buff Orpington is already in the plum spot, but that does not deter Ms. Lakenvelder. She decides to lay her egg ON TOP OF the other chicken.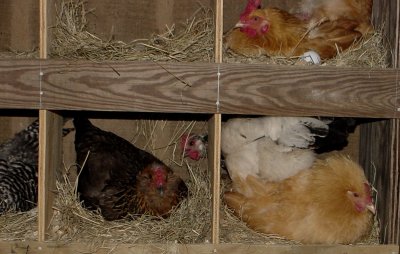 4: Oh wait, maybe it's better over there.