The hens have decided to shun their handmade nesting boxes. The
only
place to lay an egg is in the kitty litter box. It's where all the best chickens go, you know.
I've decided to publish some overly grainy (a.k.a. Enquirer-quality) photographs, since the public deserves to know the full story.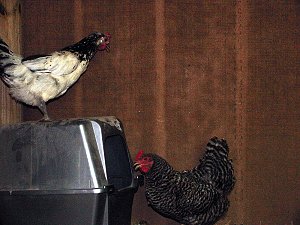 Your reporter arrived late to the scene.
A Leghorn was already in the box, when interlopers appeared.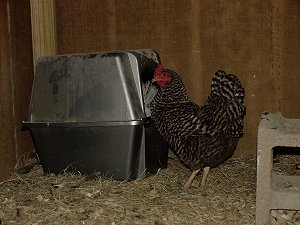 Ms. Lakenvelder scoops Ms. Dominique.
A recycling flash prevented blow by blow photographic evidence, but proof is visible in the tell-tale tail.
Room for one more?
Why not.
Ms. Lakenvelder's twin sister also arrives on the scene,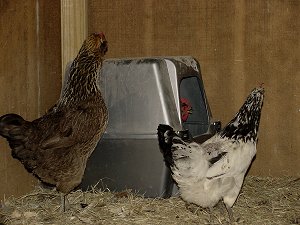 and is joined by Ms. Americauna.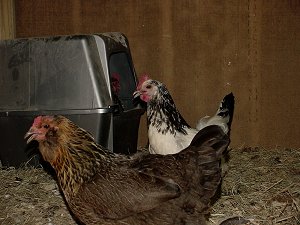 No room at the enclosed kitty litter box.
Forced to wait in line.
Nothing to prevent a chorus of vociferous sqawking the whole time though.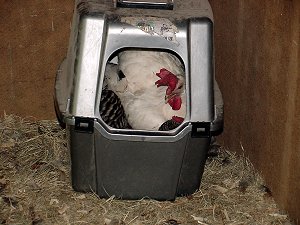 The chicken version of "how many people can you cram in a phone booth"?
This week's answer: three.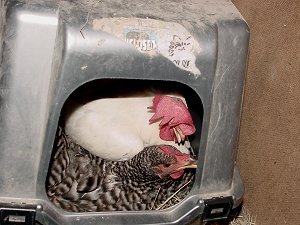 You're kind of in my way.