1.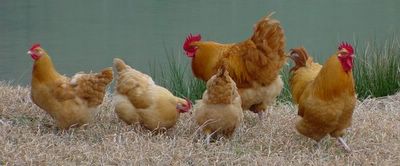 2.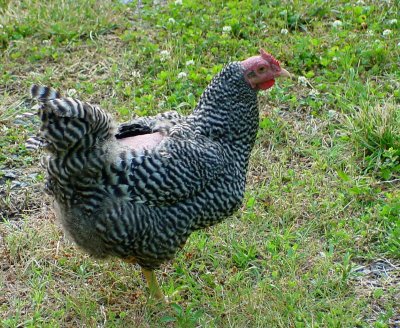 3.
1. Buff Orpingtons. We had three roosters, which was two too many for our hens.
2. This is why. The roosters fought, injuring each other and the hens as well. Many of the girls had all the feathers plucked out of their heads and backs. We tried to give away the extra roosters, but could find no takers. So...
3. Chicken and dumplings.
My mother-in-law gave us a recipe: Simmer about 1/3 of the chicken for 2 hours. Take the chicken out to cool and add onion, celery, salt, and pepper to the water. Roll biscuits out flat, cut into strips, and add to the water. Cook for 15 - 20 minutes then add the deboned chicken back in and heat through. (We also added some sage and summer savory.)